How we deliver in partnership with you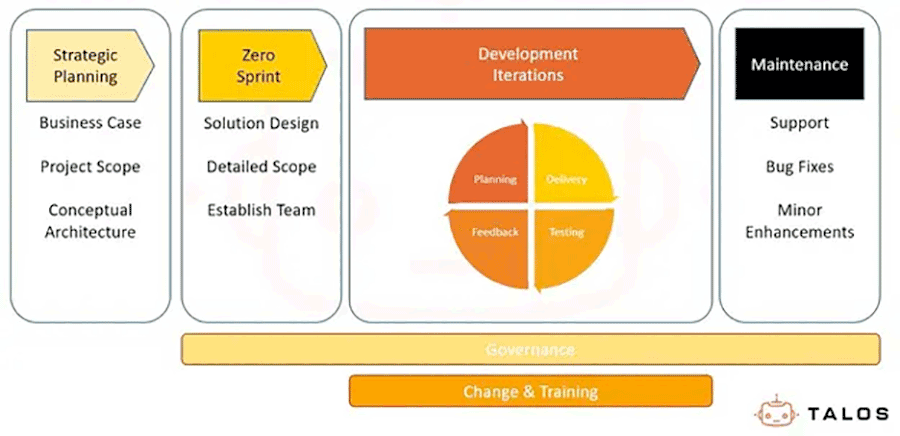 We deliver projects with an Agile approach and mindset to deliver high quality outcomes. This means there is a focus on:
Frequent and quality interaction with the business
Constantly delivering value throughout the project lifecycle
Putting working products in the hands of users as quickly as possible
Adapting quickly to changes in project needs
Agile projects revolve around development iterations – known as sprints – to deliver functionality. However, for Data & AI and RPA projects we have learned to add initiating stages to assure better quality outcomes.
The benefit to projects is an increased quality of outputs with closer alignment to business needs. Compared to traditional delivery methods there is no significant difference in terms of cost or effort.
Our Advantage
Targeted Skills
Our consultants are highly qualified Microsoft Data & AI and UiPath experts with broad industry experiences.
Agility
We are big enough to support you with a broad range of services and small enough to adapt to the rapidly evolving technology landscape.
People First
We understand that we are doing more than implementing technology – we are improving working life.
Innovation
We are at the forefront of Digital Transformation leading with modern Data Platform solutions to empower your business